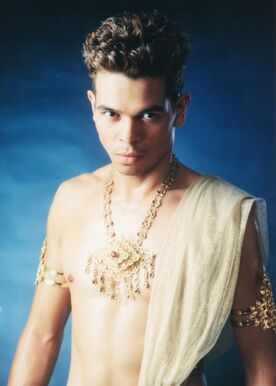 Chalawan is a thousand year old crocodile demon that first appeared in the 1980 Thai movie Krai Thong. He also appeared in it's 1985 sequel Krai Thong 2 and in the 2001 remake of the original movie with the same name. Chalawan also reappeared in the 2005 sequel of Krai Thong 2001. He is Krai Thong's strongest opponent.
Appearances
Edit
Human form (Chalawan has the power to change himself into human)
Teeth
Tail
Great strength
Intelligence
Speed
Ad blocker interference detected!
Wikia is a free-to-use site that makes money from advertising. We have a modified experience for viewers using ad blockers

Wikia is not accessible if you've made further modifications. Remove the custom ad blocker rule(s) and the page will load as expected.