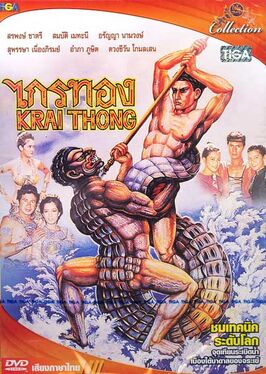 Krai Thong is a 1980 Thai horror fantasy film directed by Sompote Sangduenchai. It has a 1985 sequel titled Krai Thong 2 and a 2001 remake with the same name.
A little village is being terrorized by Chalawan the crocodile king, and the only one who can stop his rampage is Krai Thong a legendary hero with superhuman abilities.
Sombat Mathanee as Chalawan
Aranya Namwong as Vimala
Duangcheewan Komolsen as Luemlaiwan 
Supansa Nuengpirom as Tapao-Thong
Ampha Phusit as Tapao-Kaew
Sorapong Chatree as Krai Thong
Chamnong Bamphensab as Acharu Kong
Ad blocker interference detected!
Wikia is a free-to-use site that makes money from advertising. We have a modified experience for viewers using ad blockers

Wikia is not accessible if you've made further modifications. Remove the custom ad blocker rule(s) and the page will load as expected.